Life has been on a steady rise for Awon and Kameleon Beats. None of them rose to fame overnight, and on the contrary it has taken a good number of years to be actually where they are. A keen look at each of their lives prior to their meeting reveals this.
---
Awon
Awon was born on March 6, 1980 in the renowned Brooklyn, New York as Antwan Wiggins. His birth place created the kind of atmosphere that helped culture him in the Hip Hop scene. Big Daddy Kane's "Aint No Half Steppin" influenced Awon to step into the music industry where he opt to be emcee. Big Daddy Kane was a fellow Brooklynite.
The year 2004 saw Awon being introduced to Mac The Menace and DJ Al Bumz who were hosts on WHOV 88.1. An interview on the host's show, Soul Students Radio, made the perfect opportunity for Awon to showcase his skills. He was later absorbed to the group. This came as the perfect opportunity for him to record sessions and make live performances in the East Coast along with the other members of the crew.
Awon was able to secure a licensing deal with popular Japanese record label Goon Trax that helped him release his first album, Beautiful loser. Awon and Kameleon Beats teamed up to release their Love Supersedes album in March 2010.
Kameleon Beats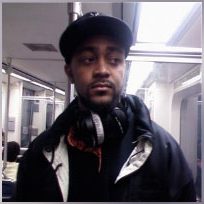 Born in the California region, Kameleon Beats was able to study and learn from the then popular artistes Marvin Gaye and Bob James. Inspired to be part of the Music industry, Kameleon Beats co-created the Soul Students Records in the year 2003.
With time, the record grew popular and it was during this time that Kameleon Beats got to recruit Awon, along with other emcees and producers. Along with producing for his recruits, Kameleon Beats worked on creating his own beats.
Having worked with Jon Bibbs, Conya Doss and K' Bana Blaq, Kameleon is definitely a big household name in the music industry. His instrumentation is always laced with a variety of tunes from the piano, bass guitar and saxophone. His own album "Midnight Sun" is a sure testimonial to what he is capable of producing.